Languages: English, French, Italian
Opening Times
Mon

9:00 - 18:00

Tue

9:00 - 18:00

Wed

9:00 - 18:00

Thu

9:00 - 18:00

Fri

9:00 - 18:00

Sat

9:00 - 13:00
Contact Info
14 Av Guy de Maupassant, 06160
Juan les Pins, France
Get Directions
The blue square juan les pins office is positioned on the sea front of the famous promenade opposite beautiful private beach clubs with restaurants in the sand and on sunny terraces. We are surrounded by local boutiques, quaint coffee shops and a busy night life. We are a 5 minute walk from La Pinède which hosts the famous jazz festival on the beach.
We're on the ground floor of one of the most prestigious residences in juan les pins offering apartments with stunning sea views attracting both local and foreign clients looking for second homes and "pied à terres" with a lively summer vibe and a quiet yet warm winter atmosphere. We are also only a stone's throw to the sought after Cap d'Antibes head land which is home to some of the most rich and famous people in Europe.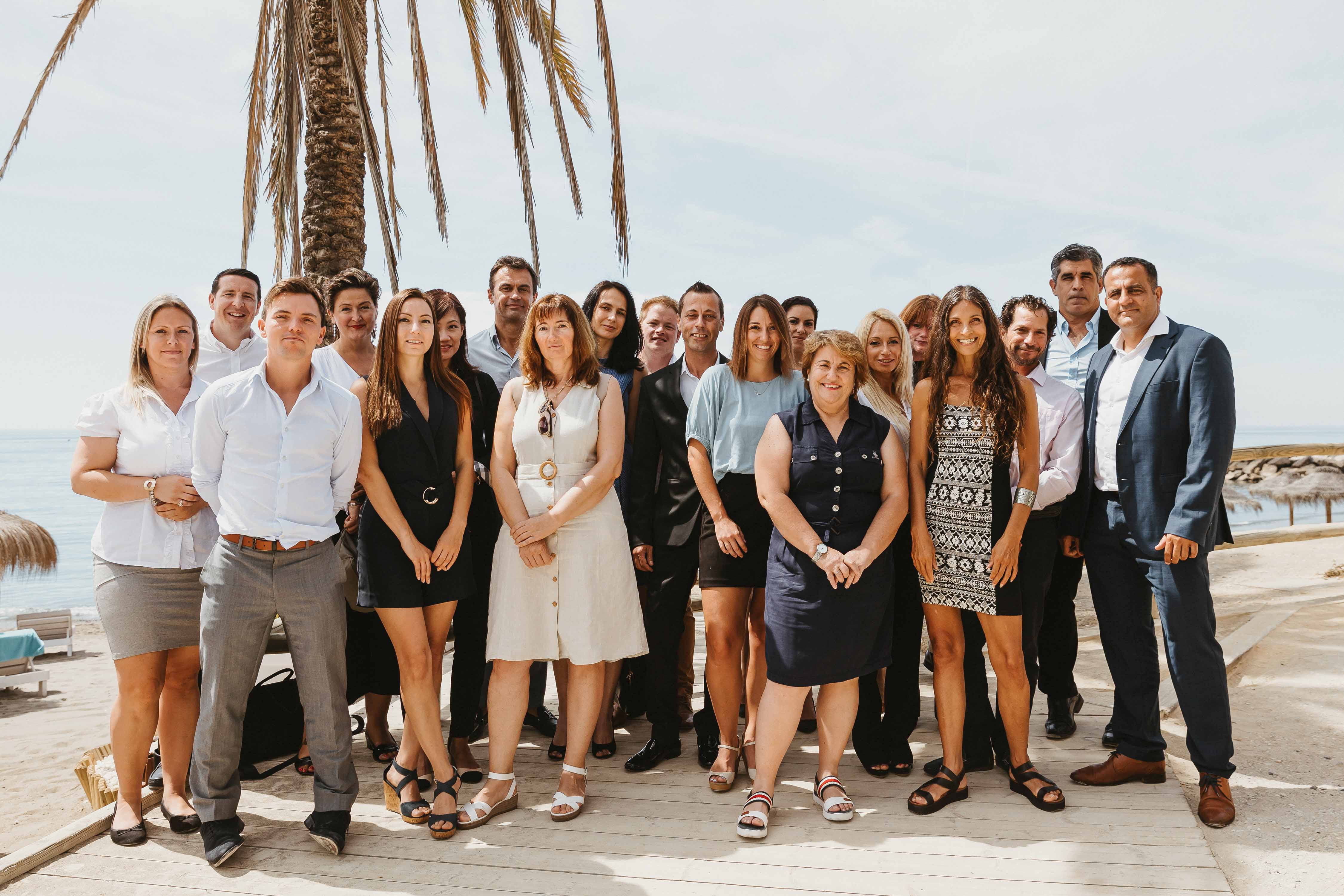 Blue Square
Blue Square is built around the idea that anyone can find a place to call their own. We achieve this by empowering our biggest assets, our people, who are at the core of our success.
Our community is a melting pot of nationalities and diverse talents. Through mentorship and development, we help you turn your ambition into reality. We are going from strength to strength with new regions and technologies.
view properties in these areas
Areas covered by this agency
Buying? Come & discuss your projects with our team
France is one of the most diverse, competitive and complex real estate markets in the world. The amount of administration and legalities surrounding the buying process can be very over whelming. We understand that making the decision to buy a home here can be a particularly daunting experience for all buyers. From mastering locations, to planning for costings, to the necessary documentation needed to buy, there's a lot to take in.
That's why as well as being able to contact one of our multi-lingual real estate professionals, we have also created our buyers FAQ to assist you with any queries you may have.
We want to help you find your next home and we understand that you will most likely have many questions. Our team is always on hand to guide you in the right direction. Visit our agency and have a coffee with our team to familiarise yourself with our brand and our services.
Selling? Get your free valuation
Our team prides themselves on getting the best possible price in the shortest possible time for our vendors. With more international portal exposure than our competitors as well as a global network of partners & offices spanning from Monaco to St Tropez, we're perfectly placed to give your property the exposure it deserves.
Every individual blue square agency has an international & multi-lingual team on hand to help you through the entire selling process. Our teams are experts in their specific areas and know the local property market inside-out.
Our in-house marketing and advertising will find the right audience for your property across a range effective of channels.
"
"We recently purchased a property in France. We dealt with Blue Square Real Estate. We have been viewing properties with them over a few years. Over those years we found them to be extremely helpful and professional. We made appointment after appointment and we were always met with great enthusiasm and given detailed information on each property we viewed. We were give detailed information on the legal and financial implications of purchasing a property in France. We were given detailed lists of important contacts such as Banks, Notarie and Services. Each one of them were very beneficial to us to complete our purchase. Blue Square knew what we wanted and they definitely deliver our dream home. We give Blue Square 10 out of 10 , they were excellent and we would highly recommend them to anyone considering purchasing a property in the Cote d'Azur."