FRANCE, ANTIBES
Welcome to Antibes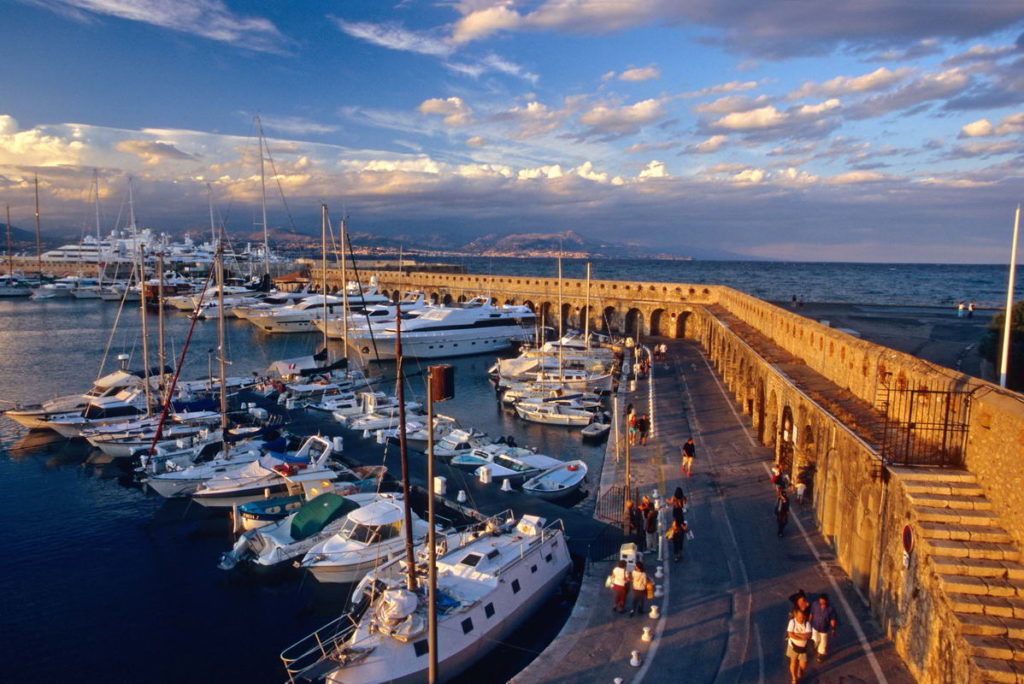 1

/
Lifestyle
Bringing to life the perfect mix between urban and village lifestyles, Antibes is famous worldwide for its authenticity as a French "provencale" city while retaining the homely and familiar feel of a small village in the South of France.
Exuding an atmosphere of maritime leisure, Antibes is a charming seaside town that provides a blend of recreational activities which can be enjoyed equally by holiday makers and locals.
Its numerous beaches, art galleries, museums, pubs, restaurants and shops will not fail to entertain you all year around.
Antibes is also a city of history! Delve deep into its past by visiting the archaeological museum, or discover the Picasso museum if art is your fancy.
The old port Vauban and the Marina are home to the world's most luxurious yachts and each year become the hosts of events such as "The Antibes Yacht Show" and "Les Voiles d'Antibes", the city's main yearly attractions.
With the beautiful ramparts, fortified castle "Le Fort Carre" and "Marche Provencal", the old town of Antibes and its picturesque port seduce and mesmerize tourists and locals alike.
The prestigious Cap d'Antibes, attracting the world's stars and celebrities who own lavish villas there, takes you away from the hustle and bustle of the city and allows you to relish in its blue lagoons and stunning residential streets.
With the upcoming completion of the tram line, Antibes will be an easy ride away from the Riviera's silicon valley, Sophia Antipolis, while remaining very close to Cannes and its universally loved Film Festival.
People & Neighborhoods
Antibes is home to an eclectic variety of people who come from all over the world, and in particular from English-speaking countries. Due to the prevalence of the yachting industry, and to the glamorous connotation of the French Riviera, Antibes attracts this international population for work opportunities as well as for the beauty of the atypical natural environment it possesses: both the sea and mountains so close and therefore so accessible, contrasting with one another, often providing privileged home owners with breath-taking and spectacular views!
Neighboring cities include close-by Juan-les-Pins, famous for its summer Jazz Festival, Cannes and its ever so glamorous Cannes Film Festival and Croisette a short 20 min drive away, and a bit further away is Nice, and its "Promenade des Anglais" and International Nice Cote d'Azur airport, 30-45 min drive away.
The countryside near Antibes includes Valbonne and its beautiful villas, Roquefort les Pins and Opio, which are lush and green residential areas with charming old French villages to visit.
A 45 min drive up the hills will get you to Gourdon, an absolutely stunning Provencal village with its own unique shops and castle, well worth a visit!
Monaco and its notorious yacht show and Oceanographic museum is about 1 hour's drive away from Antibes.
Further away but still within easy reach is Italy – either by train or car, the Italian border is only 1 hour and 30 minutes away from Antibes. You can go on a day trip or romantic weekend to Ventimiglia, San Remo and neighboring cities.
Antibes is ideally located on the sea front and yet so close to the mountains which offer unique and magical views we never get tired of seeing, by simply admiring them from the Port Vauban.
Also very close by and easily accessible are the area's schools and universities, such as the renowned CIV ("College International de Valbonne), allowing children with non-French speaking backgrounds to attend the region's top school.
Sophia Antipolis, a short 15 min drive from Antibes, is home to universities such as "L'universite Nice Sophia Antipolis" and also has a business school, SKEMA, popular among overseas students.
What You Will Love
Whether you love swimming, scuba diving, sailing, paddle boarding, trekking or just going for leisurely strolls and shop browsing, you'll love Antibes as it can cater for all of those activities and more!
You'll fall in love with what the city has to offer including the Old Port Vauban and its yacht masts singing on windy days, sunbathing on the sandy and pebble beaches, walking up to the Garoupe Light House to enjoy a fantastic view.. or simply sipping on chilled rose wine on one of the many cafe and restaurant terraces in the heart of the old town..
Antibes can also be proud of its culinary attributes – some of France's best restaurants will surprise and impress you by serving you delicious and creative dishes, with a great variety of different styles of cuisine all over town. Fine dining or quick eats, Antibes has a lot to offer and will no doubt satisfy your taste buds and cravings!
Scorching summers with long balmy evenings set the pace for 4 months of the year in Antibes. Spring and early autumn don't see the sun go down before 7-8pm, giving you plenty of hours in the day to explore and enjoy the city.
The summer months are usually very busy, with the tourist season at its peak, making the streets buzz with life!
The remaining half of the year is quieter and mild in temperatures leading up to Christmas, where Antibes' main plazas come alive with Christmas markets and children's attractions.
Antibes' climate usually constitutes a reason in itself for people who decide to move there – rainfall is very minimal and the temperatures remain enjoyable all year around with lots of sunshine.
As far as nightlife goes, the epicenter of those memorable nights out is located at the arches leading to the ramparts, on the other side of the newly built esplanade on which a large Ferris wheel stands proud. A selection of bars, Irish pubs and restaurants are open until late and provide quality live music on the weekends.
The Market
1

/
Antibes has among the world's most enchanting homes and panoramic views, with real estate opportunities for either primary residences or rental investments. The market is dynamic and ever flourishing, with new developments currently under way to create a sophisticated pedestrian complex in the heart of the old town, with magnificent apartments, deluxe boutiques, a brand new cinema and gourmet eateries.
Whether you are looking to elect Antibes as your first residence or prefer to invest in holiday rentals, the architectural styles and diversity of properties offer a vast array of options from which to choose.
Typically, Antibes old town harbors Provencal-style town houses with gorgeous pink-orange roof tiles which, when seen from a height, constitute a sought-after view from an authentically French balcony or sunny terrace.. The quaint cobble streets of old town Antibes are often graced with the decorative charm of various foliage and climbing vines which confer a very romantic 'secret-garden' atmosphere to the village.
Some old town properties date back from over a hundred years ago and illustrate the cute and tiny doors that used to be the norm a couple of centuries ago… Although in the center of Antibes, the old village is very quiet and pleasant to live in all year around.
Outside of the old town, towards the Cap d'Antibes, the architecture completely changes to large, modern, luxurious villas and private properties offering grandeur and a majestic allure to the already splendid neighborhood. The world's rich and famous, as well as lovers of the French Riviera from the 4 corners of the globe, cherish the Cap for its natural, preserved beauty and incomparable panoramas.
VIEW OUR PROPERTIES