ESPAÑA, COSTA BLANCA
Benitachell & Cumbre del Sol
1

/
Lifestyle
With its name loosely translating as 'summit of the sun', Cumbre del Sol is truly a place of astonishing beauty and tranquillity. Together, the unrivalled views, weather, and beaches create the perfect combination for health and happiness which is why so many people want to buy in Cumbre del Sol.
Nearby, the pretty town of Poble Nou de Benitachell is perfect for those looking for a more traditional Spanish experience, with its subtle charm and many hidden secrets and delights that locals try to keep a secret. Parroquia de Santa María Magdalena stands out proudly boasting her beautiful decor which almost feels like she's keeping watch over the entire town.
The area is steeped in history and archaeological remains can be found around every corner. La Cova de les Bruixes, an Ibero-Roman and Andalusian period archaeological site, named after an esoteric and magical past, has recorded occupations from 2,200 years ago and the Cueva del Moro cave has records dating back over 18,000 years. The area is renowned for agriculture, fishing and traditional basket weaving. Amongst the more modern holiday home developments and homes, the landscape is swamped in historic terraces and the traditional Muscatel grape vineyards that really make you feel like part of an old painting – A real work of art.
With not as much English spoken as you might think (certainly among the older generations) this is your chance to integrate into a friendly and welcoming community and get involved in the many local traditions and fiestas. Small and compact the fiestas in Benitachell are not to be missed. The town does things as well if not better than its neighbours and there is a real sense of community.
In May the 'Fiestas de la Rosa' takes place in honour of the Virgin of the Rosary. Like most fiesta's there are fireworks, dancing and drinking but also more traditional rituals such as church masses. One of the highlights is the famous blessing and distribution of bread to all residents – A real spectacle.
In July, the town celebrates one of its largest fiestas "Moors and Christians". The town is swamped by parades, incredible costumes and mock re-enactments. This prestigious fiesta is one celebrated across Spain and is an honour if you are chosen to be part of it. Benitachell surprises every year with its calendar jam packed with parades, paellas and fireworks displays rivalling some of its larger neighbours Javea & Moraira, in the partying stakes.
People
Benitachell and the urbanisation of Cumbre del Sol are also the home of one of Northern Costa Blanca's most popular schools specialising in the English curriculum, the Lady Elizabeth School. Pupils come from all over the world to study here after buying in Cumbre del Sol & Benitachell so there is an extremely international and inclusive feel.
The school boasts 'an international learning community with global aspirations' and is home to many social events, fixtures, clubs and classes, it very much feels like the 'hub' of the community.
That said, in contrast the town of Poble Nou de Benitachell remains very traditional. The vibe is one of tranquillity and has remained unchanged throughout the years. Laid back, uneven cobbled streets are filled with the smells from local bars and tiny restaurants. As you wander the narrow streets you will be hard pressed not to find locals and expats alike enjoying a coffee or relaxing the day away with a glass of local wine and tapas, with the impression that no one is in a hurry to go anywhere else.
This strong sense of community and inclusiveness for all is also reflected in the Cumbre Residents Association (Asociacion Vecinos Puig Llorenca). Accessible to all who buy in Cumbre del Sol, their membership is in excess of 800 and has been going strong since 2014. The Association works hard to improve the many aspects which impact life in Benitachell and welcome people of all nationalities to join them. Many who live here make the most of all year-round activities and events in the area. With Bonfires, national events, car rallies and free yoga sessions at Cala del Moraig and Mirador dels Testos, to name just a few of the goings-on.
The area is certainly geared up for those seeking a more active way of life, boasting its own local Tennis Academy and padel-tennis courts, and an equestrian centre offering a wide range of activities such as guided horseback tours through Granadella park and horse-riding lessons. You'll certainly never be bored.
Architecture & Market
Although Benitachell or 'El Poble Nou de Benitatxell' offers modern & recent developments, its origins can be traced back to prehistoric times.
1

/
The first evidence of the towns people was discovered in the caves La Cova del Moro. The name refers to the reconquest of the Christians over the Moors and the redevelopment of the village in 1698, which is reflected in the different styles and ages of the buildings in the town.
There is a wide range of different properties on offer suiting all sizes, budgets and requirements, with varying prices on both the Cumbre del Sol urbanisation and the town of Benitachell. From modest two-bedroom apartments in the town for 100,000 euros to spectacular sprawling villas with sea views with little change from a million euros.
With a real mixture of Spanish locals, Dutch, English, French and German who buy in Cumbre del Sol & Benitachell, this really has the feeling of a true international community.
With the aforementioned Laude Elizabeth school now housing both junior and senior students at its prestigious new site on the Cumbre Del Sol, house prices have seen a slight increase and now is a great time to buy in Cumbre del Sol
This is a community filled with life, celebrating a multinational identity
Ben Fletcher
What You Will Love
Cumbre del Sol boasts secret smugglers coves, wonderful walks and the famous 'Morach' or Moraig beach, a namesake of the cliff that rises above the beach called the Morach hill. Snorkelling is a given, with the almost transparent sea – not forgetting kayaking and paddle boarding on offer for the sea obsessed amongst us.
For those that have a love of 2 wheels there's stage two of the Vuelta De Espana, which takes place in August and begins in nearby Benidorm and ends in Calpe. The race includes a route through Alto de Puig Llorença, on the Cumbre del Sol. View this incredible race as cyclists ascend to the highest point of the Cumbre mountain and then continue on to the Peñon de Ifach.
Cyclists, walkers and four legged friends alike can enjoy the many walks and tracks found on Cumbre. Whether it's a more rural hike across the mountain or you choose to take one of the many stunning coastal routes beside the shimmering Mediterranean waters and over to neighbouring Javea. There are many local walking (and dog walking!) groups that meet over the weekend and take a social stroll to one of the many viewpoints and beaches. A great way to stay active, social and get to know the area.
This a community filled with life, celebrating a multinational identity through cultural events and active social-lives. With golfers, divers, nature-lovers, and sun-seekers just minutes from dozens of heavenly destinations and the towns of Javea and Moraira a short distance away, there's room to explore and enjoy the area however you choose. This area has developed into a class all on its own and its services and infrastructure are second to none. The perfect place for those looking to feel part of a modern, welcoming and international community.
Food Culture
While small is size the area is big in gastronomy. A variety of rice dishes and fresh fish are always on offer. Best known for typical Spanish dishes such as fish risotto, octopus stew and pastries washed down with local artisan wine.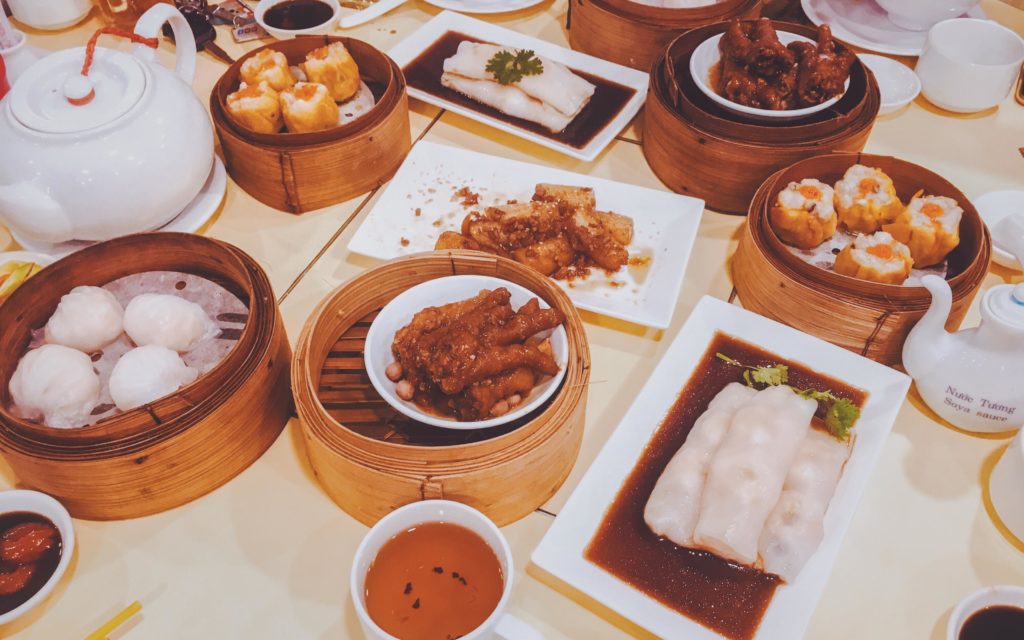 1

/
BioMoscatell is a project launched by local farmers supported by the town hall. The project focuses on the locally grown Muscat grape which is cultivated in the fields of El Poble Nou de Benitachell. The project aims to protect the agricultural heritage of the area. Eco friendly methods take advantage of rainwater and ensure grapes free of chemical residues, using traditional production techniques resulting in gorgeous organic wine. Contrasting traditional products and cuisines along with modern vegan and world food eateries are all available in the town. There really is something to suit serious foodies and more traditional palates alike.
Small and rustic, but don't be fooled! Tribus is a hidden gem serving a variety of vegan dishes. Their menu is carefully crafted and changed daily. Any meat eater that likes vegetables will also enjoy it greatly. Their aim to serve 'amazing varied fresh food that's full of flavour' and they certainly deliver. Also, on offer is wine tasting with organic wines and craft ales as well as special tasting menus and events.
Ben Asia has holiday makers and locals travelling far and wide to pay them a visit. Unassuming and elegant, the atmosphere is relaxed and welcoming. Utterly modern it offers a completely unique fine dining, Chinese restaurant experience that's both hard to beat and hard to find anywhere else in the area. Owner Fan Fan and her team provide an impeccable service having been established for many years, and the food is both great value and served by one of Spain's finest chefs.
La Cumbre Restaurant offers a completely unique environment that allows you to enjoy one of the best views of the sea from their magnificent summer terrace. Enjoy a family atmosphere in which Mediterranean cuisine predominates with fresh local products. Many of the local hiking trails end at the restaurant making it the perfect destination to enjoy one of their famous rice dishes, or simply relax with a good glass of wine. In the Summer you can enjoy the striking views on the sun terrace complete with a magnificent pool, where you can cool off and sunbathe or kick back in one of the hammocks with a cocktail.
VIEW OUR PROPERTIES