ESPAÑA, COSTA BLANCA
Welcome to Denia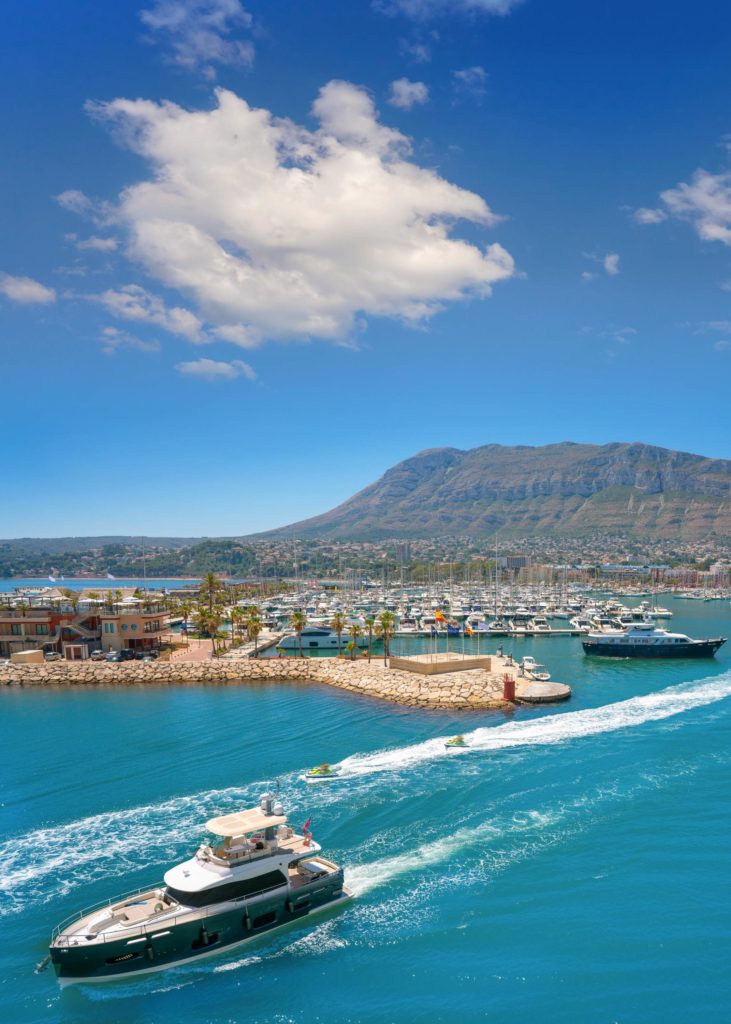 1

/
Lifestyle
Capital of the Marina Alta and home to a fishing & ferry port, Denia is one Valencia's most stunning and unique cities, with a rich history and thriving present. Much of its southern border is formed by the Montgo mountain and natural park, which provides spectacular views across the shimmering sea, stunning city and pretty port area.
The landscape boasts hectares full of beautiful paths, walking trails and is home to many species of flowers and plants. The peaceful lower slopes of the Montgo are popular with property buyers looking to settle away from the main centre and beaches, which can be particularly busy during the high season.
Denia's location exactly halfway between Alicante and Valencia makes it easy to reach from both international airports in just over an hour by road, contributing to the resident population of almost 42,000 who enjoy a fantastic mix of city, sea and countryside dwelling all in one. It's no surprise that many people buy in Denia as it truly caters for all.
Take a very pretty stroll down the city streets and you will be delighted by numerous pavement terraces of cafes and restaurants pointing towards a more relaxed way of life. The most famous being the Marques de Campo which is undoubtedly one of the main urban emblems of the city. Its stunning trees line the bright, shiny pavements and provide a backdrop to the many fiestas and celebrations throughout the year.
Those who buy in Denia enjoy a Mediterranean climate of mild and short winters and hot and long summers, with around 3,600 sunshine hours per year. Besides the agreeable weather, and the city's place within what the World Health Organisation deems to be the healthiest region in Europe, many expats are attracted to Denia by the idea of living a more Spanish way of life than they may perhaps find in other areas of the Costa Blanca.
With not as much English spoken as you might think (certainly among the older generations) this is your chance to integrate into a friendly and welcoming community and get involved in the many local traditions and fiestas.
Amongst stiff competition, Dénia is considered as one of the municipalities with the most holidays in all of Spain. After January, the first major party of the year forms part of the Valencia-wide Fallas celebrations, culminating in the "nit del foc" fireworks display and La "cremà" which sees the burning of the huge colourful statues (or 'Fallas') that have been lovingly built throughout the year.
Denia's main local festival is the week long 'Festa Major' in July. This incorporates everything from religious celebrations and gala parades and, of course, fireworks. And the unmissable mock battles between the Moors and Christians, along with colourful parades, live music and children's events, come to Denia during August to mark a highly significant period in the region's history.
People
Like much of the coastal Valencian region, Denia has seen a significant rise in its population over the last 30 years, including a jump of more than 14,000 people between 1999 and 2015.
European immigration has helped bump the foreign population up to over a quarter of the total. However, this is still not as high a total as some neighbouring towns. We've already heard of the packed calendar of festivals and religious holidays throughout the year, and these really do help to bring together all the various nationalities that buy in Denia.
Many choose to visit Denia's weekly open-air market which is held in the area of "Torrecremada Esplanada" on a Monday from 8am – 13.30pm. The market attracts locals and visitors alike. Stroll the streets and pick up some bargains or just have a browse amongst the clothes and local produce. This is after you've been tempted by the traditional and very tempting churros stall at the entrance.
And what would any historic port town be without its fish market? This takes place late afternoons from Monday to Friday, once the fleet returns to the marina with its daily catch. The traditional auction will usually involve restaurateurs and other traders, but from around 5.30pm you also have the chance to snap up the freshest in local seafood including lobsters, sea urchins, octopus, anchovy, calamari, and the famous Dénia red prawn. Immerse yourself with local fishermen and friends alike.
Architecture & Market
It's not hard to see how centuries of invasion, conquest and reconquest have left their mark on the landscape, and like much of Spain's eastern coast Denia's present landscape has been shaped by its past and the influence of Iberian, Greek, Roman, Islamic, Napoleonic and Christian civilizations.
1

/
Visible from just about anywhere in the town, the impressive castle of Denia can trace its roots back to early Roman settlers, but its full development came under the Moors in the 11th century. The city that has sprung up around it maintains a traditional feel, with its churches, squares and monuments all nodding towards a colourful heritage.
To this day you won't find chrome and glass skyscrapers or tall hotel buildings obscuring your view across Denia and out to sea.Even the main Calle Marques de Campo, nowadays complete with electronics stores, fashion boutiques and banks, provides the perfect setting for many of the time-honoured fairs and fiestas throughout the year.
Traditionally the older Spanish houses in the area have smaller windows. A design feature borrowed from its neighbouring Ibiza, this enables the house to be cool in the long hot summers. You will also see this in the many apartment buildings located around the centre. Away from the city, and where room and regulations allow, the move in more recent years has been towards the more modern 'Ibizan style' homes.
The spacious areas and glass walling creating a bright, open feel, with technology taking care of the temperature. While always keeping an eye on tradition, the 21st century demands of sustainability and environmental concerns are being incorporated into any new design and renovation.
Property prices are increasing in Denia, with a lot of regeneration, including the fantastic Els Magazinos gastronomic 'street food' experience it's easy to see the direction this city is taking to elegant, modern and cool.
Buyers in Denia have a wide choice of properties for sale from city apartments, modern villas and rural homes, either along the stunning sandy beaches, in the historic town centre or on the Montgo mountain with its far-reaching fairy-tale views. Property here is extremely diverse and can come at a premium due to the desirable and unique location. However, with its desirable schools, services, shops and parks within walking distance you really do have everything you need on your doorstep. Denia has some fantastic transport links too, with its port / ferry crossings and railway station.
With 20km of beaches, Denia is paradise for Blue Flag beach lovers
Stella Kooij
What You Will Love
The coastline of more than 20 kilometres makes Denia a true paradise for Blue Flag beach lovers. Just north of the ferry port are the most popular family-friendly sandy beaches, with Punta del Raset and Las Marinas chief amongst them. For the more adventurous, the rocky coves further south that open out to the marine reserve of the Cabo de San Antonio, provide some of the best diving and snorkelling opportunities in the area. With a number of species that are difficult to spot elsewhere, this natural aquarium is a protected area and prior authorisation will be required for diving.
Zoom out on your map of Denia and you're reminded of its proximity to Ibiza and the rest of the Balearic Islands. Ferries depart daily from the port to the White Isle, with a direct crossing taking around two hours. There are also regular routes to Majorca and the increasingly popular Formentera.
Away from the shoreline and in the historic centre, the mix of yesterday and today is evident as you wander through the streets shaped by the various conquests throughout the centuries. The old fisherman's quarter has maintained its unique character, with colourful townhouses and numerous squares where you can sit and take in the atmosphere of this historic neighbourhood. There really is something here for anyone looking to buy in Denia.
Anyone living here will love the benefits of being in a city well furnished with shops, banks and other businesses, but also one where a pristine Mediterranean beach is usually within a manageable walking distance.
A city with good transport links, schools and hospitals. A coastal city that's not too big and not too small, and with the unusual feature of something going on all year round. A city that the friendly locals would suggest you come and see for yourself! You'll love it just as much as we do…
Food Culture
There's no shortage of excellent international restaurants sitting nicely alongside some very traditional Valencian tapas places that take full advantage of Denia's location as a home for fresh fish and seafood. It's no surprise that Dénia was awarded the "Creative City of Gastronomy by UNESCO" in 2015 putting it on the world map of gastronomic culture and a lot has happened since then!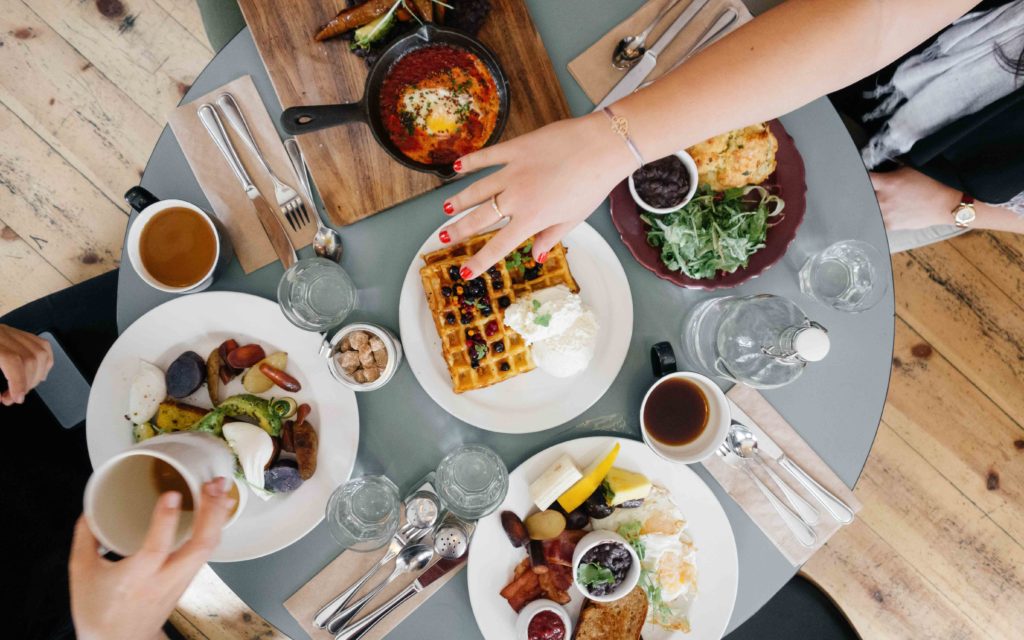 1

/
You can find some of the main fast food outlets here for when the occasion (or family) demands, but for a real dining treat there will almost certainly be somewhere to suit…with perhaps a once in a lifetime experience awaiting you. Here's a few of our favourite eateries that you may want to try:
Whether you're resident or visitor everyone enjoys a restaurant with a view, and Zensa Lounge pretty much has it all. Located within the Marina de Denia, you could be looking out over the plush white sofas of the pool and lounge area, out to sea towards Ibiza, or taking in the mountains lying just behind the many boats and yachts that have moored up at the Marina's pontoons.
Fortunately, the menu more than backs up such a location. Great for lunch or dinner, and with cocktails a speciality, choose from a range of salads and cold platters, through to steak, seafood and light curry dishes, and succulent house speciality burger. Vegetarian options are available across both. Daytime in summer will generally see a younger crowd around the pool area, but the atmosphere is always very relaxed with chilled tunes from a resident DJ.
Many towns will have one or more of those very special restaurants that are a favourite with locals…and they'd rather it remained a well-kept secret. The secret is out though at El Baret de Miquel, located just back from the seafront on Calle Historiador Palau. Word has spread on the creativity and modern twist on traditional Valencian tapas from Miquel Ruiz and his team, meaning that a table will need to be reserved often well in advance.
Miquel walked away from a previous Michelin starred life to pursue a vision for El Baret which you see before you today. The bar/restaurant is a cosy and artistic – some say quirky – space which is very relaxed, with excellent service from the friendly staff. The menu includes ever-changing daily specials and the best in fresh and beautifully presented tapas, with the duck liver pate and Tutti Frutti de Bravas recommended for real foodies.
It's easy to fill yourself up when these keep on coming, but, as one respected reviewer wrote: "Si les visitáis, ¡dejad hueco para el postre!" Just make sure you've saved some room for dessert!
We're not saying we've saved the best until last, but with three Michelin stars and twice voted best restaurant in Europe, Quique Dacosta is of international renown for its exceptional, avant-garde cuisine.
The restaurant itself has a very clean, modern feel, set just back from the seafront road on Calle Rascassa. As one might expect when a top chef puts his name to the restaurant, the service is excellent, with staff as friendly and attentive as they are knowledgeable about the food they're serving.
And they do need to be knowledgeable. Many of the tapas, main dishes, and even desserts, won't be like anything you've seen or savoured before and attempting a description here won't come close to doing them justice. Whether it's a sea urchin fideuà or Denia Red king prawns, nearly all ingredients are locally sourced and exceptionally fresh, with creative new menus being introduced all the time.
For many this will be a booking for a special occasion, and you can check availability on the Quique Dacosta website, along with details of the current menu and the latest awards won…
VIEW OUR PROPERTIES