ESPAÑA, COSTA BLANCA
Welcome to Moraira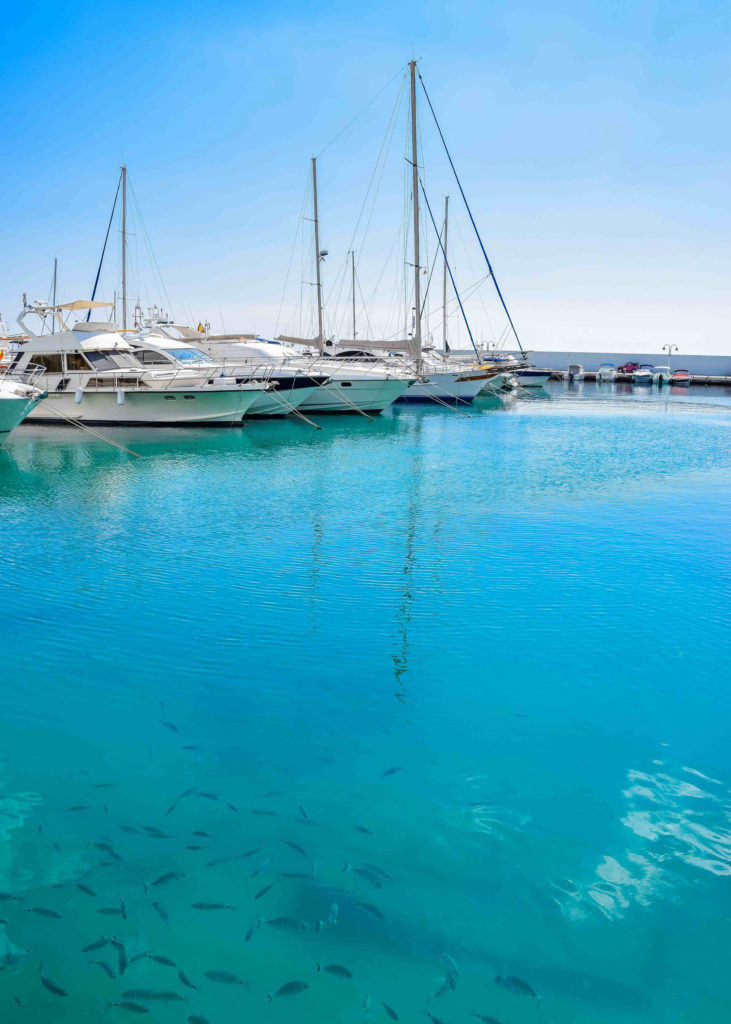 1

/
Lifestyle
Pretty and perfect for those looking for upmarket mixed with traditional Moraira is both cosmopolitan and charming. With 8km of coastline housing pristine Blue Flag beaches and historic landmarks, all backed by spectacular mountains and vineyards, it's very appealing to buy in Moraira.
It's a great holiday destination; not crowded, very traditional and its location 90 km north of Alicante and just over 100 km south of Valencia, makes it easy to reach from both international airports.
El Portet? L'Ampolla? Platgetes? Those that live here or visit regularly tend to have a favourite among the popular beaches, but each one has something to offer in terms of things to do and breath-taking views. The area's crystal-clear waters offer excellent snorkelling and scuba diving opportunities, and a trip out with one of the top-rated dive centres will give you the chance to explore some of the many hidden caves and coves, unreachable by ordinary beachgoers.
The weather in Moraira is almost perfect all year round, with its Mediterranean climate complimented by cool sea breezes in the Summer and mild balmy winters. That equates to 325 sunny days and translates to around 3,500 hours of sunshine each year!
But it's not just about sun and sand, there's so much more to Moraira.
Objects discovered in a cave on the Cap d'Or that overlooks the coast suggest that human habitation can be traced back to the late Stone Age, over 20,000 years ago.
Since the late 16th century the highest point in the municipality has also been the site of the Torre del Cap d'Or; built as a defensive lookout during the reign of Philip II. For those of reasonable fitness (and in possession of sturdy footwear) it is possible to make the 30-minute climb up to the tower.
The beautiful old town retains a rich cultural heritage, with its fortified churches, watchtowers, castle and walls providing the perfect, selfie-worthy backdrop to the modern boutiques, bars, restaurants and thriving businesses.
While almost 60% of Moraira's population is now of foreign origin, the town very much retains its Spanish – especially Valencian – feel. This is never more evident than during the many local, regional, or national fiestas that take place throughout the year marking various historical events and religious holidays.
Arguably the most spectacular of all is June's programme of parades, battles and fireworks commemorating the 'conquista' and 'reconquista' periods involving the Moors and Christians. Our advice would be to arrive early and find a good spot as the battle on the beach culminates in the taking of the castle, and victory for…well, there are no spoilers here.
The town is the birthplace of the world-renowned Saint Vicent Ferrer, who is honoured with a festival in April/May that includes live music, carnivals and sporting events, plus food and fireworks. Celebrations can continue into the early small hours, and so it's often best to plan on joining in, rather than planning an early night. And of course, Moraira joins in with the rest of Spain in marking Holy Week at Easter and the arrival of the Three Kings in January.
People
Like many of its neighbouring towns along the Mediterranean coastline, Moraira has transformed itself from sleepy fishing village to a flourishing resort area, with a population that more than triples during the summer months.
The tourism boom of the 70s and 80s brought it to the attention of many international visitors, notably the French, German, Dutch, and British. Indeed, a large number of them would return year after year with many eventually deciding to make their home here. Within this current market climate, many German, Dutch & French are looking to buy in Moraira.
This mix of people really do mix, whether it's in business, working in local charities, even playing together in local sports leagues. In spite of its popularity, Moraira still couldn't be described as overcrowded. The strict planning regulations have helped the town retain much of its character, and prevented over development. And so, it remains a desirable destination for Spanish as well as other European visitors.
As well as the diverse nationalities the area is also the chosen destination for many celebrities who have bought in Moraira, or who make regular trips for relaxing summer breaks. Football's Terry Venables and Sam Allardyce own holiday homes here respectively, whilst boxer Chris Eubank has also been spotted in the area. TV chef Nigella Lawson also has a holiday villa in the area she visits regularly, and Hollywood favourites Catherine Zeta-Jones and her husband Michael Douglas have both been seen out and about enjoying the tranquillity and privacy living in the area brings.
Architecture & Market
The history of much of Spain's east coast will always feature a prominent reference to the invasion and settlement of the Moors in the early 8th century, and its influence on the landscape.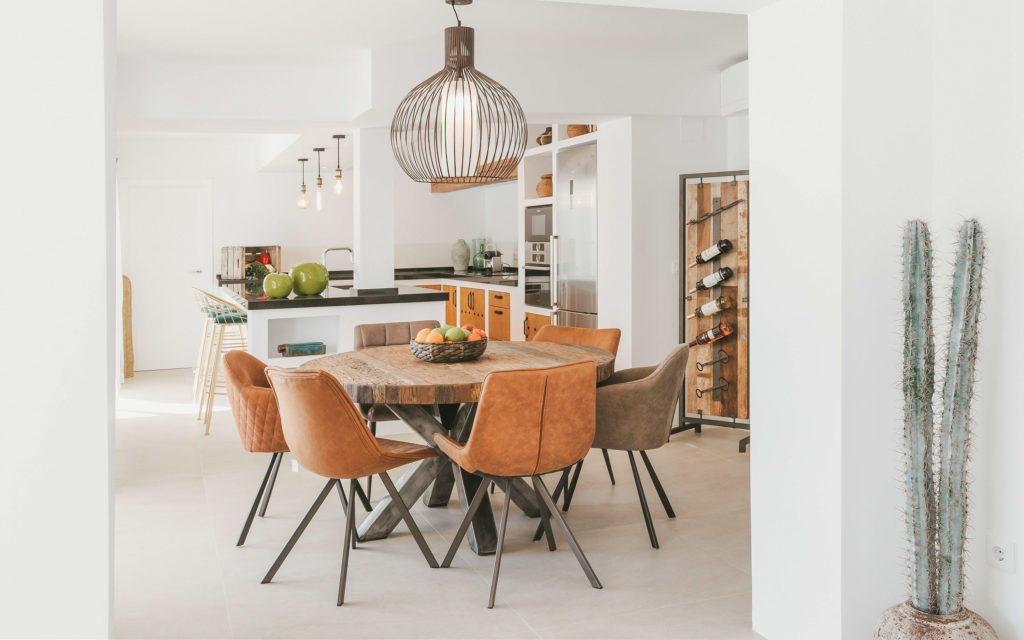 1

/
Traces of over 500 years of that influence can still be noted in some areas of Teulada-Moraira, and the carefully-regulated development carried out over the last 50 years or so now complements that and the intervening centuries perfectly.
Officials were more than aware that demand for properties could negatively impact the aesthetic and natural environment that the area enjoys, and restrictions were imposed on building height and style. To this day there are very few hotels and apartment blocks, and the vast majority of properties for sale in the area are villas, many with unspoiled views which appeals to many nationalities looking to buy in Moraira.
Just about the most prominent man-made landmark is the Castillo De Moraira, located right on the seafront overlooking Playa de l'Ampolla. Completed in 1742, the castle formed part of a number of fortifications put in place along the coastline. Friday is market day just behind the town, with over 150 stalls offering just about everything from fresh meat, fruit and vegetables, through to exotic and niche textiles & decorations.
Monday to Friday at 10am, right at the entrance to Club Náutico, you'll find the fish market which is one of Moraira's great, enduring traditions. It's worth a visit even as a spectator, but the invite is open to everyone – and not just restaurateurs – to take part as local fishermen auction of the daily catch, starting high and lowering the price until a suitable bid is offered. You'll struggle to find fresher fish anywhere!
A paradise that offers the perfect mix of traditional and modern
Ben Fletcher
What You Will Love
There's one word for Moraira and that's Charming. Its unspoilt crystal-clear shores rival any of those found in the Caribbean. A perfectly sized paradise which offers a sublime mix of traditional and modern. You almost get the feeling that this little hidden hideaway is still very much a secret from the rest of the world.
El Portet stands out in particular as one of the jewels of Moraira. The bay is sheltered by the Cap d'Or and is only a short walking distance from the town centre. Locals and visitors refer to the bay as 'a little patch of heaven'. The clarity and calm of its waters create the sensation of a plunge pool, a perfect place to drift away and leave the world behind. Wherever you've come from and whatever you're used to, you're bound to appreciate the beauty, space and pace of life here.
Moraira 'castle' on the sea front was built in 1742 and still has the shield from the Royal Borbon family over the door way adding to the feeling you are part of this secret and slightly exclusive 'Moraira club'. A short walk from the castle and you will reach the beautiful marina, host to a huge range of phenomenal yachts. Eating the fish from one of the many restaurants surrounding the marina of Moraira is both a pleasure and a privilege. As you have seen; on offer is the perfect combination of history, gastronomy, scenic walks and beautiful beaches, without the overcrowding we see in other areas.
But is it safe? The final world goes to one local who advises: "Be VERY careful in Moraira…you will absolutely fall in love with it!"
Food Culture
Whether you're in the centre of town or along the winding coastal road, you're never short of options for eating out in Moraira. From Michelin starred restaurants to pizza by the slice, the choice reflects the diverse nationalities and backgrounds of those visiting and living here.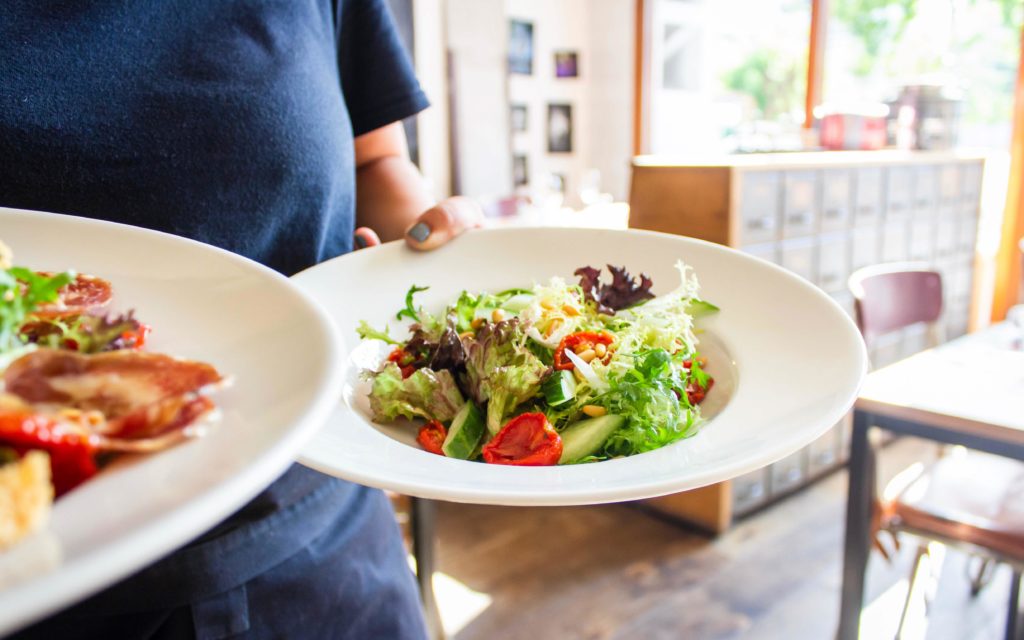 1

/
Here's a few of our favourite eateries you may want to experience:
Check any write-up of Restaurante Algas and it will almost certainly mention the views, which are unrivalled anywhere in Moraira. Situated just along the main coastal road towards Calpe, it's as ideal for a post-beach drink and light snack as it is for a full evening meal, with regular live music on the terrace. The food is mainly European with a great range of Mediterranean and local Spanish dishes, including tapas that comes highly recommended. Vegetarian and vegan options are of course available, and did we mention the location?
Right on the shoreline at Les Platgetes and directly across the bay from the Cap D'Or, Restaurant El Chamizo is known for its traditional rice dishes including a mouth-watering Paella Valenciana, and regional favourite Fideuà. As with many a Mediterranean restaurant, there's also a great range of meat and fish options from the grill. It's worth noting that families are welcome at Chamizo, and in case your youngest is in no mood for lubina a la plancha, there is a children's menu complete with homemade chicken nuggets and chips. There's also a long list of homemade desserts that's almost too long…how are you supposed to choose just one?
"Michelin star quality cuisine in Moraira" is how a recent visitor to Le Dauphin saw it. And the restaurant was no doubt delighted to hear another describe it as the best in the world. With its spectacular setting overlooking the bay at El Portet, relaxing interior, and exquisite French Mediterranean menu, Le Dauphin is one of those few establishments that's always busy whenever you pass. And it's busy throughout the whole year, with the seasonal menus changing regularly and regular customers returning.
Another point of interest is the building itself, which is constructed entirely of natural stone along with antique wood from former monasteries in Toledo. The most popular choices include fresh fish from the bay, and meat specialities like the Galician 'Rossini' beef or oven roasted lamb.
VIEW OUR PROPERTIES