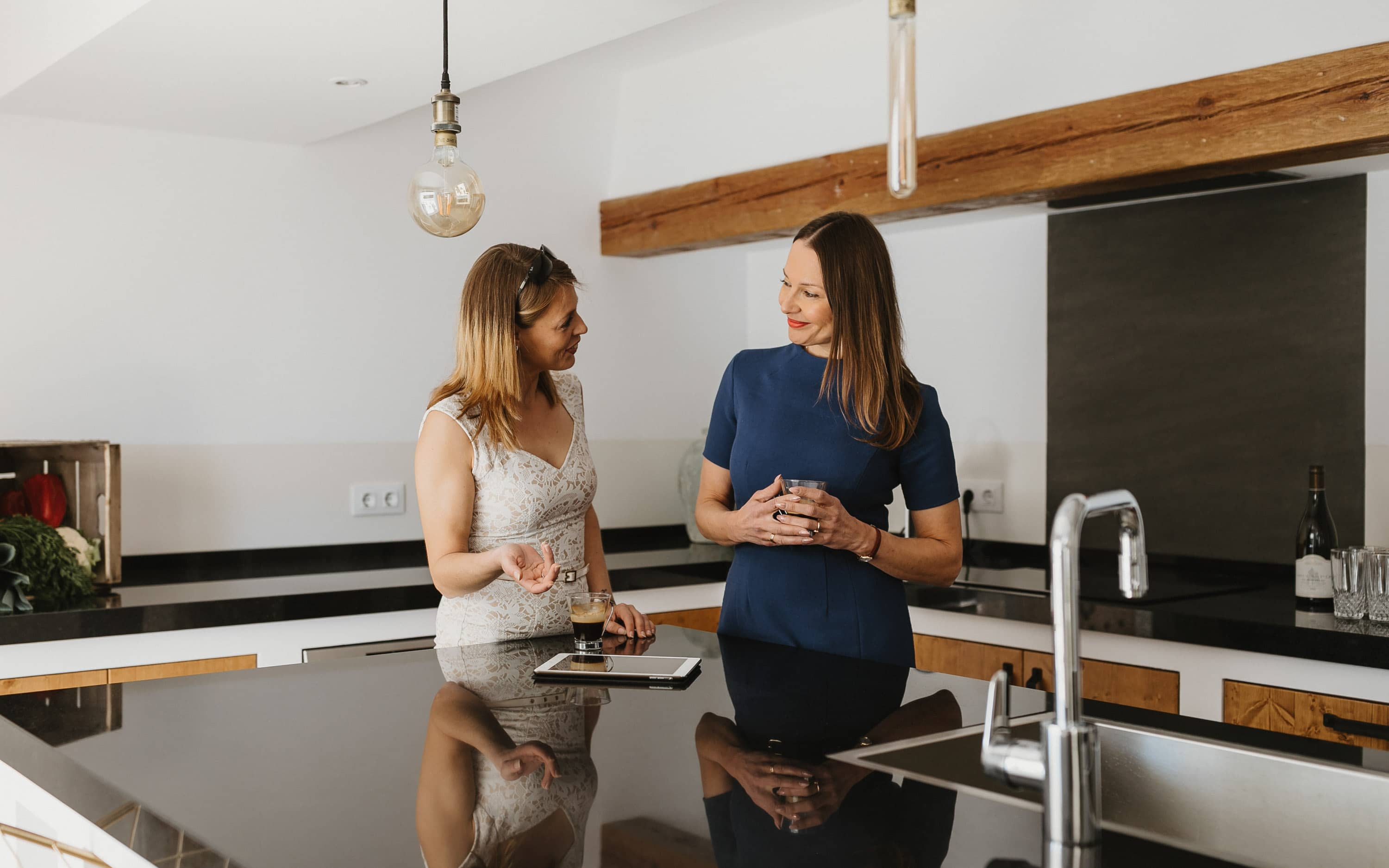 Our Concept
Blue Square is an innovative and dynamic real estate agency. We are a young company, with an exceptionally talented team and we aim to do things differently, in fact better than anyone else.
We realized quite early on that the international expats segment wasn't getting the right attention and service; so we decided to grab this opportunity. Our highly professional service coupled with our unmatched sense of responsiveness allowed us to capture a relevant and sustained position from this niche segment across the markets we serve.
We offer a full range of services for our clients in addition to the core buying and selling activities including advice and assistance for: mortgages and currency exchange, recommended builders, property maintenance, rental agents, insurance brokers, and banks amongst others.
Strong teamwork is a core part of our company philosophy. Moreover, we have an international multi-lingual sales team, which offers a stronger understanding of different cultures, and enable our agencies to fulfil the exact requirements of our clients and provide them with an excellent tailored service.
Our Training Academy
We understand that training is one of the core foundations on which Blue Square should be built. Many of our partners have joined us with diverse real estate experience from self-learning or from different training methodologies.
Therefore, we saw an early need to develop our "Training Academy" to make sure that everyone in Blue Square has the highest of standards when it comes to property market knowledge across France & Spain.
We offer a full-service package of specialised training including property valuations (adhering to the RICS Valuation Standards), client relationship management & local market data.
ANDY PRATT
CO FOUNDER /
MANAGING DIRECTOR FRANCE
STUART PRATT
CO FOUNDER /
MANAGING DIRECTOR SPAIN
Andy is Scottish, and founded Blue Square in 2009 with his twin brother. He is a friendly and excellent director who managed in a decade to conquer the real estate market. He is at the head of eight Blue Square agencies in the Alpes Maritimes and the Var in France, and runs a hundred sales agents. He is an ambitious entrepreneur, with a good ethic and very appreciated in the professional world.
Stuart has worked in International real estate for over 18 years and founded Blue Square in 2009. He is a qualified Chartered Surveyor with an Honours Degree from Edinburgh. He has worked throughout Spain, France, Italy and North Africa. Stuart oversees the ongoing management of the business, development of the Spanish side of the business as well as the Group's marketing activities.
Minimal risk strategy from experienced leadership
This is a tried and tested system that has been running across Southern Europe for over a decade. We have over this timeframe developed and tweaked the company's core internal structure and systems to make sure that the business is as streamlined and efficient as possible, and therefore maximizing its profitability.
It is of significant importance for Blue Square to ensure that our franchisees are fully equipped and supported in order to be successful. We have designed our Franchise system accordingly.
"The standard of training I received through the Training Academy was second to non. The topics covered gave me an excellent base to be able to grow my real estate knowledge quickly"
Our Marketing
To be able to be the market leader you need to do a few things right. The first is to make sure you have an excellent training platform for your team. Secondly, have a strong marketing presence. We are envied by our competition for the effort we put into marketing for our client's properties.
We present our vendors homes on over 120 property websites across 17 countries worldwide. Special care has been taken to forge strong relationships with the leading portals for each country throughout Europe. We are proud to be featured as a 'Preferred Partner' with a number of them which has numerous benefits, all of which improve our client satisfaction.
Our CRM has been purposefully built to increase client engagement using a number of different methodologies. This benefits our buyers as well as our vendors. We also attend 'International Property Exhibitions' in person or through our network of International agents where we present our selection of properties to potential buyers in their native countries prior to coming out to visit with us.
We have developed a strong brand over the past decade and have a comprehensive marketing library in place for our partners to access. We have also negotiated with local suppliers so our partners can benefit from these savings immediately.
Our Technology
We fully appreciate the importance of having the very best technology at your fingertips to improve user experience and to drive increased conversions. We invest time & money into continually upgrading our digital platforms on an ongoing basis.
We are now seen as a market leader with a company website that is second to none. Not only does it show our extensive range of properties throughout Southern Europe, we have developed the site to become an excellent buyer and vendor information resource. This includes a wide-ranging neighbourhood guide library, an extensive FAQ section and much more. It has been built with our 'Partner Program' in mind so anyone that joins us benefits straight away from our all-embracing company website.
Our internal property software has been designed around our needs and is one of the best on the market. It helps our partners to manage their daily client contacts and runs a fully automated backend system to manage the business as a whole on a day to day business.
Ongoing Support
We fully appreciate that as a new partner in the business you will need a helping hand and comprehensive ongoing support. Without this you will not achieve the full potential of your business.
This is why you will be mentored by our 'Partners Management Team' from the very first day you join and ongoing throughout the development of your business. At the very beginning we understand you need a more hand on approach and as you grow your business this support can be tailored to your specific requirements.
24/7
Partner Experiences
COSTA BLANCA, ESPAÑA
Ben Fletcher
Ben joined Blue Square in 2015, becoming one of the company's highest earners and top performing managers in Spain.
Join Ben at Blue Square
senior sales affiliate
"Blue Square has given me a better platform on which to engage my clients and increase conversions with my team"
MOUGINS, FRANCE
Bruno Hubert
Bruno joined Blue Square in 2011, one year after its creation, becoming one of our most reliable, knowledgeable professionals in selling property in Mougins and its surrounding areas.
Join Bruno at Blue Square
senior sales affiliate
"Blue Square's unrivalled worldwide marketing, combined with its exceptional location in Mougins, has given me a privileged network of clients and a trusted relationship with owners and international buyers."
The Application Process
01

The Application Process
The initial review process takes 1 to 2 weeks. If the initial review is positive, the application will follow the procedure described here. The timing of the remainder of the process depends to a large extent on the responsiveness and readiness of the partner candidate.
Here are some of the criteria that we look for when evaluating a site/location proposed by prospective partners: Based in a popular area with an emphasis on lifestyle, with multiple neighbourhoods, in an area with high footfall, ground floor location, sufficient window space, easy access, high visibility, amongst other important characteristics.
Simply complete the Partner Application Form and return to us. We will review your application and get back to you with our feedback.
During our first meeting we will discuss your suitability to see if your experience in the local property market matches what we are currently looking for. It is important that from the beginning that we form a strong relationship with our partners therefore it is vital that we spend the time to 'get to know' our potential partners.
During this initial meeting we will discuss how long the partner assessment process will last; what kind of training is provided to our partners; what support you would expect from us; open discussion on the territory; the initial investment; the desired site criteria for an agency location; the partnership fee and royalties; the terms of the partner agreement; what the next steps are.
After the initial interview process, it is important to allow time for both parties to evaluate each other and if both parties are happy to proceed to the next step. If yes, then there will be a follow up meeting to be able to clarify some points covered in the initial interview stage to go deeper into the elements covered.
At this stage we will also discuss more in-depth specific locations; what would be expected sales; Profit forecasts; What ROI can you expect.
05

Introduction to Training Academy
It is of significant importance for Blue Square to ensure that our partners are fully equipped and supported in order to be successful. We have designed our partner system accordingly, and will provide such information in the second stage of the application.
There will be two types of training that are required prior to opening. The first training is based in France or Spain at a training facility designated by us and will last 21 days. The Second training occurs at the partners site shortly prior to the opening and will include opening assistance (this second training runs through a period ranging between 5 to 10 days).
When your office is ready and fully functional, we will help with the full setting up of the office to make sure that from day one you are ready and waiting to deal with your clients rather than worrying about organizing your office environment.
We will be hands on at this stage to make sure that all the processes will be put in place correctly and that you have all the relevant material and supplies ready and available for use. We will also help you put in management processes to make sure your office runs smoothly and that you have a full reporting system up and running.
You will be trained up on our internal software and processes so you stand out from the crowd. Our internal software will help with your reporting tools and efficient management of your documentation and marketing material.
We will be standing right next to you helping you on your way to a successful Blue Square business.
The Application Process